with blogs and style-hunters and paparazzi party sites, it is getting easier to get your face out into the world, along with your style
and thus it is getting easier to find fashion and style inspiration from around the world without actually seeing the world

i don't think anyone can deny the impact of them on fashion. it is most apparent with the "indie hipster" look that is about now, which i don't hate or anything, but its almost a worldwide phenomenon now! and i think the internet and so called style icons on the internet have helped that spread, moreso than high-fashion or even magazines, which are always the last to catch onto things.

so here are my favourite fashion/style blogs and stylish bloggers where daily outfit photos are posted (that i style-stalk a little bit).

but, please comment and add
any people/bloggers that you personally find inspiring and share them (their blog, their stylemob account, livejournal, whatever, lets be creepy) - any at all!!
post pictures too if you can!






PEOPLE I LIKE TO STYLE-STALK


SUSIE BUBBLE
http://stylebubble.typepad.com
http://stylebubbledailywear.blogspot.com/

Susie Bubble's uk blog is mostly about fashion musings but she does post photos of her avant-garde style experiments sometimes and in her dailywear blog. a lot of her outfits are inspired by current fashions, as well as inspirations from movies, her childhood and other little things. she always seems to be the first to try something "out there" and isn't afraid of looking un-sexy or un-elegant, as she's said before. although i could never pull off any of her entire outfits, she has in the past inspired me to buy pvc leggings before they were "in" at AA, to attempt layering more than is probably advisable and her other little forays into the unknown have helped to make my wardrobe a bit more "edgy" and less safe. i particularly love it when she posts those boundary pushing outfits that people cry are "hideous"- because they'll be wearing them themselves in under a year.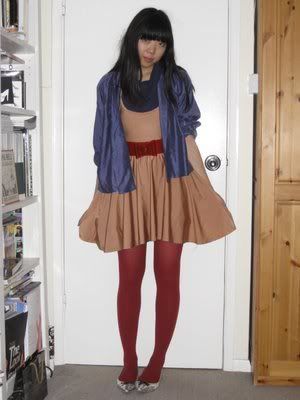 GALA GONZALEZ
http://www.fotolog.com/am_lul/about
http://am-lul.blogspot.com/

a Spanish fashion student living in london, Gala posts photos taken of her wandering about looking elegantly mismatched at parties and on the streets. her style could be called a bit hipster, but i think it also looks fairly effortless and still pulled together, not trashy and all over the place (which many people can't do).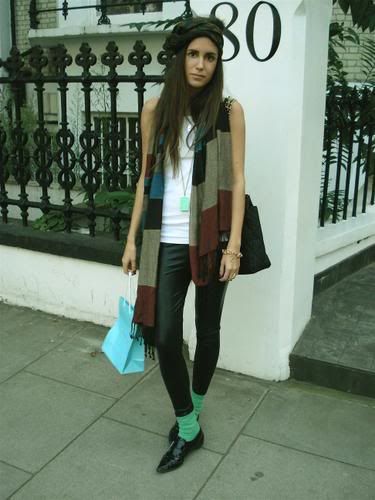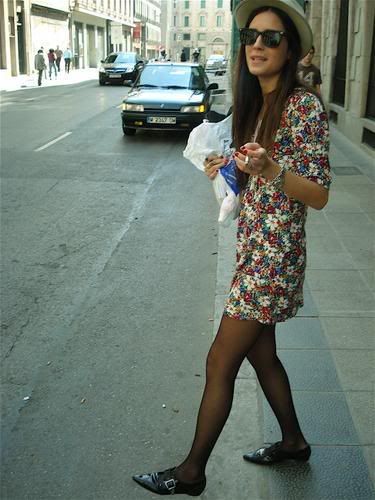 QUEEN MICHELLE
http://kingdomofstyle.typepad.co.uk/my_weblog/

Queen Michelle really doesn't post daily outfits, but looking like Irina Lazareanu's twin, as well as having an amazing sense of style makes me love her blog. like Susie Bubble, i respect and adore her love for the new, and the perhaps slightly ugly. normally the words 'unique' or 'individual' when talking about style are completely unwarranted, but she really does manage to come up with amazing outfit ideas, revamping op-shop finds into runway inspired (and runway ready) pieces and heading into avant-garde territory, yet makes it totally wearable and part of her personal style - kind of feminine/masculine androgyny with a hint of the unexpected. i think part of her flawless style comes from the fact she's not as young as other bloggers obsessed with being attractive and follows her instincts more.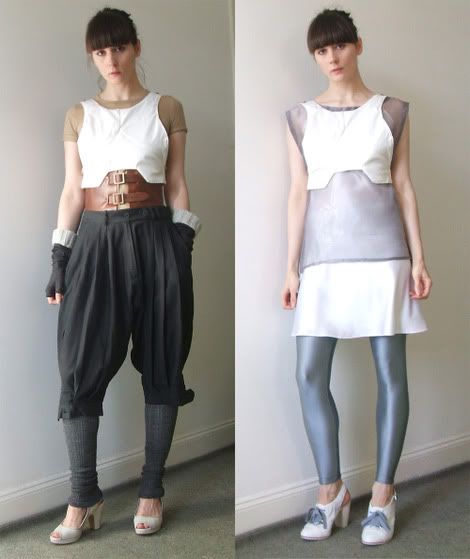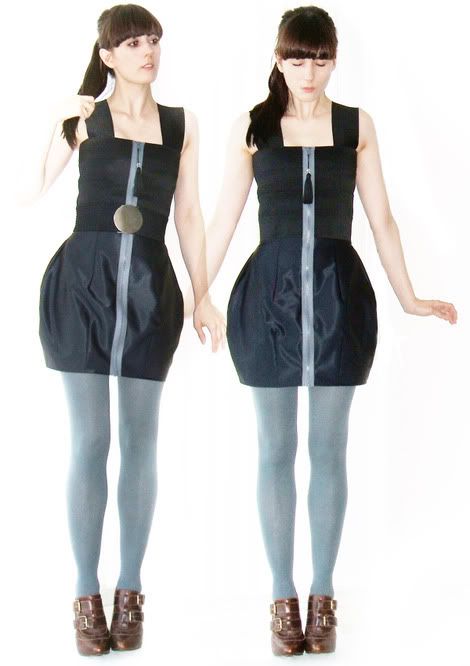 RUMI
http://www.fashiontoast.com/

Rumi pairs vintage pieces and american apparel basics with designer labels, but in a really fresh and not cliche way, and items that you wouldn't normally expect together. for example, a navy blazer with a black sequined dress looks both elegantly classy and also youthful and carefree, definitely a little bit more stylish than some of the other blogs, and for people a little bit older in their twenties perhaps looking to be more streamlined.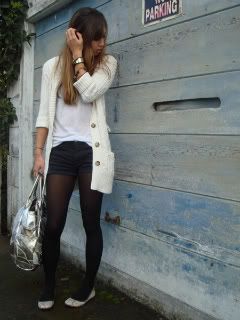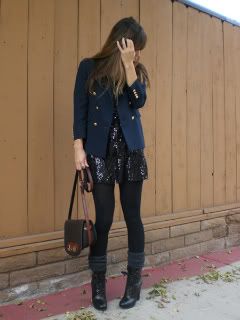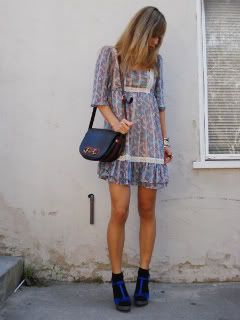 AMANDA AND OLIVIA
http://www.moderniteter.tjejsajten.se/

swwdish sisters who have a style blog together. there are so many cute and slightly hipster-ish (but i love it) outfits to be sorted through, and they definitely speak louder than words in this case. totally a cult blog now, but worth checking out.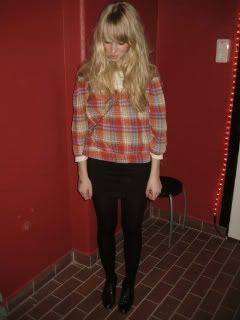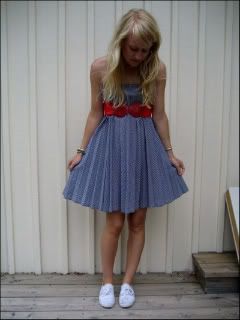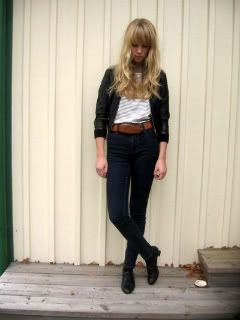 LISA
http://lisaplace.tjejsajten.se/

also in another unidentifiable language to me, you have to go on the photos alone, and there really are some beautiful and simple outfits in this blog. very similar to the last blog, but definitely different enough to at least give you daily outfit inspiration for your own life, even if its just a new idea about how to layer a tshirt or whatnot for the younger crowd.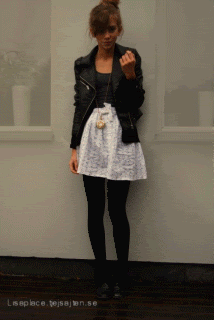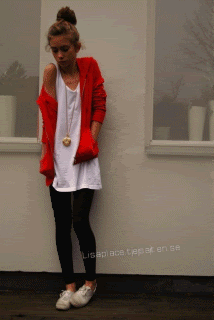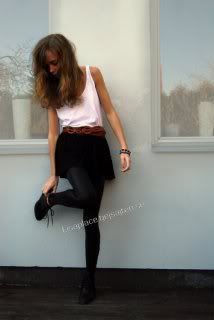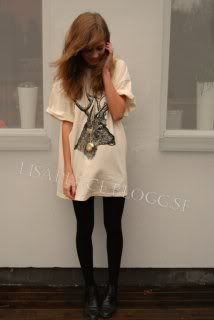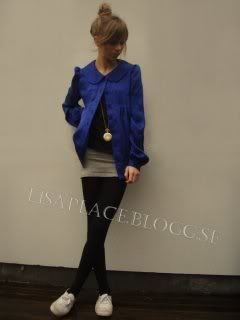 WEBSITES THAT MAY LEAD TO STYLE-STALKING
(may be hazardous to your health)

myspace.com
mystylediary.stylehive.com
stylemob.com/
ilikemystyle.net
thecobrasnake.com
misshapes.com
lastnightsparty.com
flickr.com/groups/wardrobe_remix