Recently, you guys were posting about your living spaces and such and many of you mentioned your love of libraries and book collecting, a love which I share. So hopefully you will find these scans stylish and inspirational.
These are only a few of the great pictures in
this wonderful photo book
of libraries around the world that we got from our library. I wish they had chosen better ones from LA, but otherwise this is a great book and I highly recommend picking it up!
BNF--Paris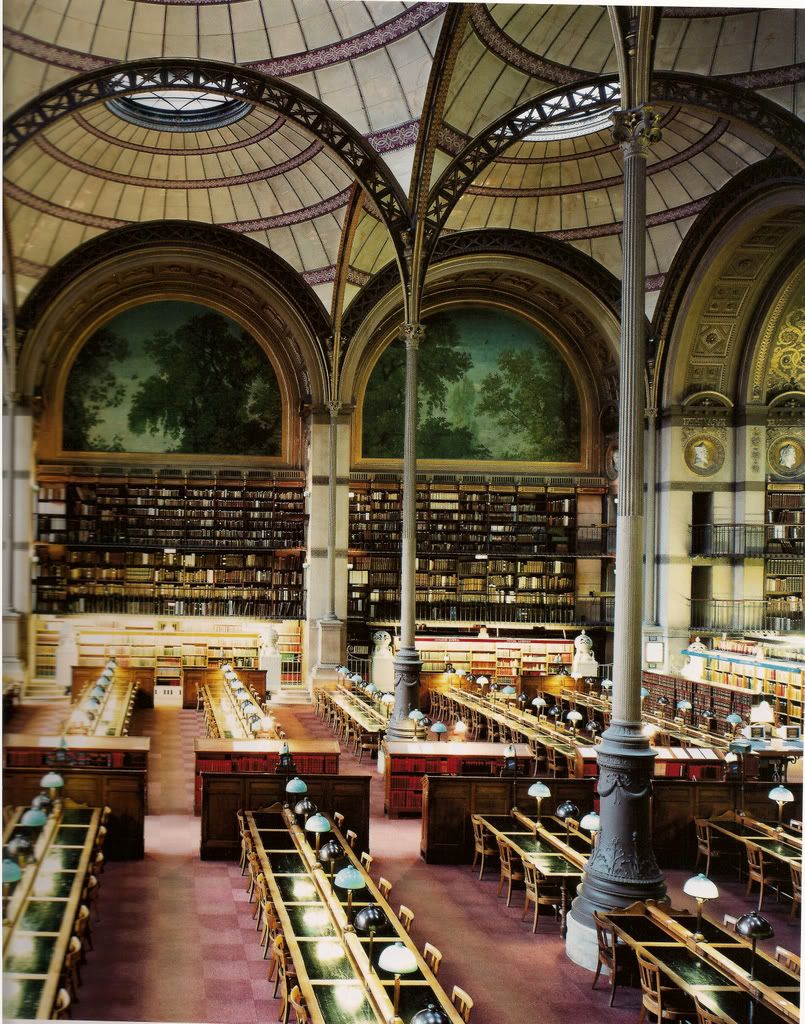 You're only seeing like half of some of these pictures because I have a small scanner and this is a large book. But I think the awesomeness still comes across.
British Library--London
Osterreichishe Nationalbibliotheck-Wein
Real Gabinete Portuguese de Leitura--Rio de Jeneiro (I hope that the awesome woodwork comes across despite my poor little scanner struggling with the spine).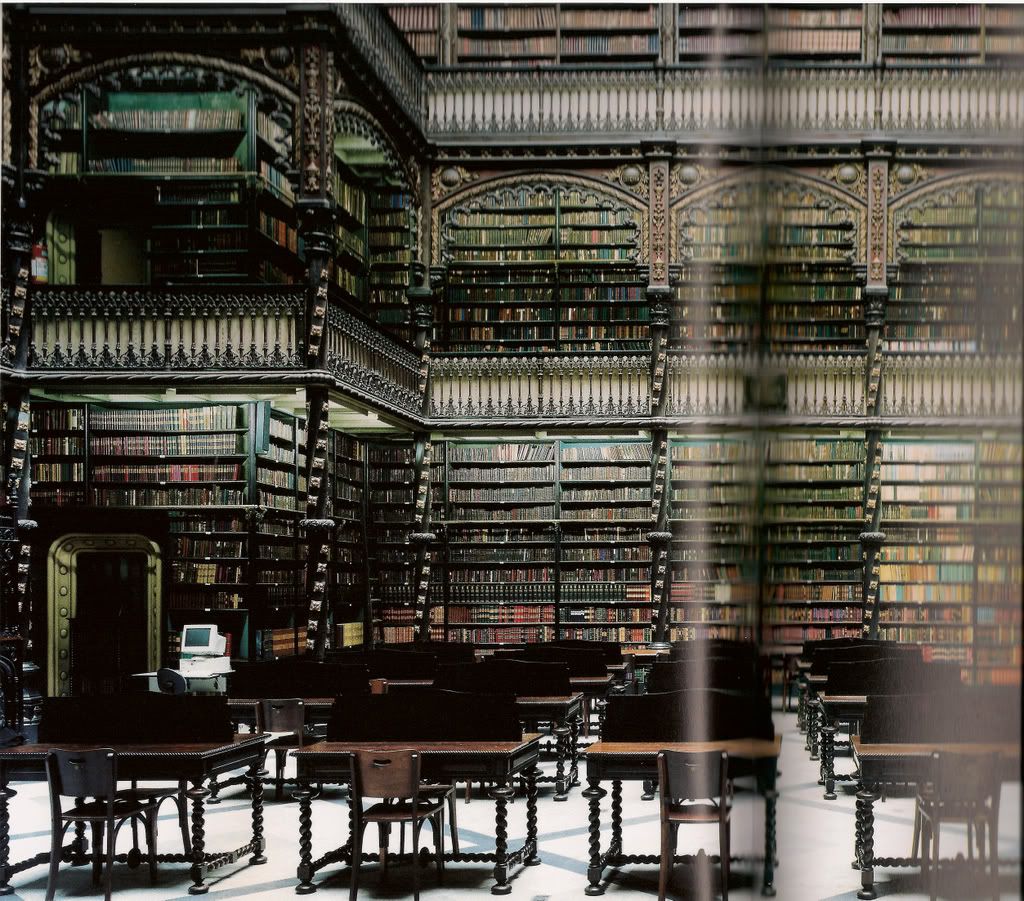 Rijksmuseum--Amsterdam
Trinity College Library--Dublin (I was blown away by all the pictures from Dublin)