I am on a major shoe kick lately. So, inspired by the last post, lets see you in your favorite pair of shoes!
Mine are my new Jeffrey Campbell Orbit 2's!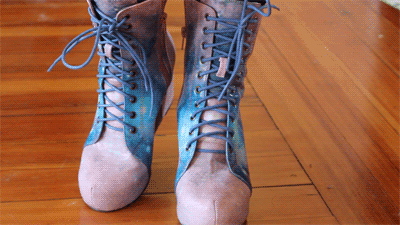 and if have a minute, could you please vote for me in the solestruck facebook competition?
My entry is called SHOEGAZE!
Winning would mean a lot to me so thank you so much for your time :)
looking forward to seeing your fabulous shoes :)
molly